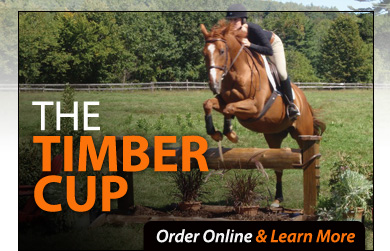 Heavy-Duty Hardware designed to hold
a log up, down or out.
The TIMBER CUP slips over a 6x6 in. lumber upright and rests on metal supports. Change the height of a jump in moments by tilting and adjusting the cup. It will hold a 10" diameter log or more. No fixed cross piece unless you want it to be!
>> VIEW Photo Gallery & Product Details
Patent Pending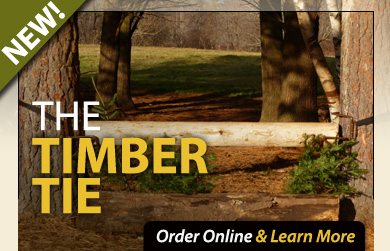 Turn your forest into a beautiful
jumping area!
The TIMBER TIE can be affixed to almost any size tree by the use of a strap and holds a log or other heavy cross piece. Heavy-duty reusable zip ties are supplied with each product so the cross piece may be secured if needed.
> VIEW Photo Gallery & Product Details
Patent Pending
Perfect for Eventing, Schooling, Hunter Derby, Fox Hunting, Clinics, Camps and Pony Club
ONE JUMP—MANY LEVELS

Field Jumps, LLC Hardware for Horse Jumps
1936 Saranac Ave, Suite 2-111 • Lake Placid, NY 12946 • (518) 524-0368 • cindy.fieldjumps@gmail.com