The TIMBER CUP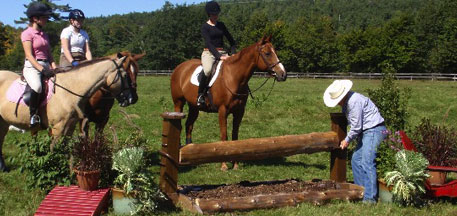 Proudly made in America (Poultny, VT) and with the highest quality, long-lasting materials—there are no sharp edges or corners. The TIMBER CUP is powder coated in dark brown that enhances the natural look of cross country jumps. Each set includes heavy-duty, releasable and reusable ties that secure the cross piece if needed.
How to Use
Simply affix the 8 Timber Cup Bracket Supports at any level on the side of your 6 x 6 in. lumber upright support. The 6 x 6 in. lumber may be set securely in the ground or incorporated into a base. Next, slip the Timber Cup Bracket down the 6 x 6 in. upright and rest the back side on one of the Timber Cup Bracket Supports. It is then ready to hold a log. You can then secure the log with the optional re-useable zip tie. To adjust the height, stand at the end of the jump and hold Timber Cup Bracket sides firmly with both hands. Lift and tilt the bracket to move up or down. The weight of the log will determine if this can be done with log in place or not.
NEW PRODUCT! PORTABLE AND ADJUSTABLE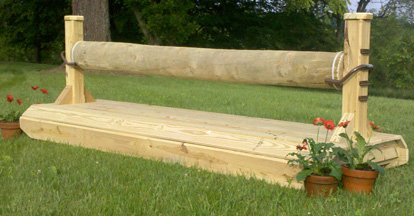 We've teamed up with ETB Equine Construction to create a portable, adjustable jump using our TIMBER CUP System. Click here to visit their website and order your Adjustable Cross-Country Fence Today!




Gallery/Showcase
We're pleased to showcase a few of the TIMBER CUP Systems put to use. We'd love to show more examples so please email photos/comments to cindy.fieldjumps@gmail.com so that we may share everyone's creativity.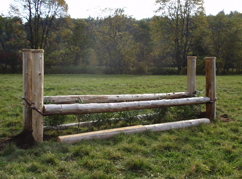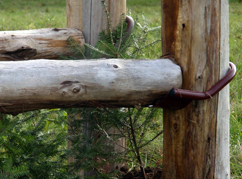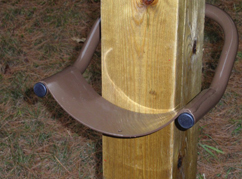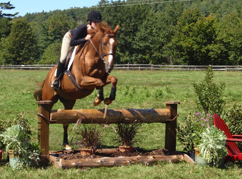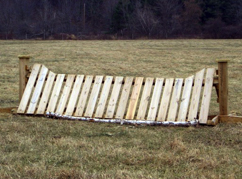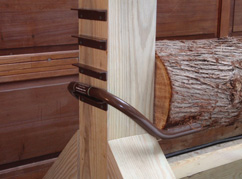 Riding is acknowledged to be a dangerous activity. Field Jumps LLC accepts no responsibility for the use of jumps or their construction. Children should not attempt to adjust jumps as the materials and brackets are heavy. WARNING: No warranty or representation is made with regard to this product, its design, construction or use. Equestrian activity including, but not limited to, jumping is inherently dangerous. There are both hidden and non-hidden dangers. Seller does not in any manner warrant the fitness of the goods supplied for the equestrian jumping or any other use. Any and all warranties, express or implied, of merchant ability and/or fitness for a particular purpose are hereby excluded.
Perfect for Eventing, Schooling, Hunter Derby, Fox Hunting, Clinics, Camps and Pony Club
ONE JUMP—MANY LEVELS

Field Jumps, LLC Hardware for Horse Jumps
1936 Saranac Ave, Suite 2-111 • Lake Placid, NY 12946 • Phone: (518) 524-0368 • cindy.fieldjumps@gmail.com